Su
Mo
Tu
We
Th
Fr
Sa
01
02
03
04
05
06
07
08
09
10
11
12
13
14
15
16
17
18
19
20
21
22
23
24
25
26
27
28
29
30
31
Nokia 603 leaked. Symbian Belle update to start on October 26?
10.10.2011 10:37
It's been a while since we last saw a leak of a Nokia smartphone that isn't going to run Windows Phone. But today is just one of those days. Apparently Nokia is getting ready to launch at least one new Symbian Belle handset during Nokia World later this month – the Nokia 603.

Nokia World is the company's annual 'big' event where all its major launches have happened for the past couple of years or so. This year's Nokia World will take place in London on October 26 and 27 and it's then when Nokia is expected to unveil its first Windows Phones.

However, it looks like the company hasn't yet forgotten about Symbian, at least not completely, and so it will also announce the Nokia 603. This smartphone will run Symbian Belle, the latest version of that operating system, and will come with specs very similar to the previously launched Belle devices such as the 600, 700, and 701.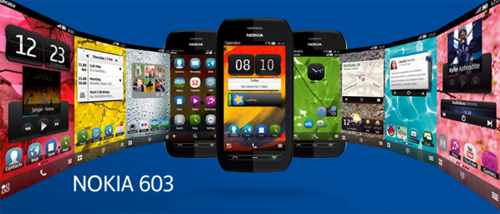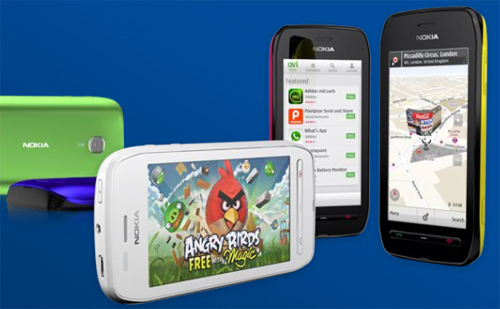 The Nokia 603 will have a 1 GHz processor, a 5 MP EDoF camera ('full focus', as Nokia likes to call it), a touchscreen with a resolution of 360×640 (which is what Symbian has been stuck with ever since S60 5th Edition), Bluetooth, HSPA, and Wi-Fi. The 603 will apparently come with microSIM support, and with interchangeable back covers.

No details have been leaked about when the Nokia 603 will be available in stores, or how much it will cost. Yet if we go by its specs, it should probably receive a price in the lower-midrange echelon of the market.

In other Nokia-related news, an interesting rumor has been making the rounds across the interwebs today. It says that the update to Symbian Belle for devices that are currently running Symbian Anna (so the Nokia N8, E7, C6-01, X7, C7, E6, and 500) will start rolling out on October 26.

Which, of course, is the first day of Nokia World. Now that would be nice, for Nokia to announce something like "and the Belle update is out… now!". It would get Nokia fans clapping, and for the rest of the world, the sooner the update arrives – the better. It's just a bit hard to believe. Traditionally, Nokia has been more into delaying such releases than any other company, so we'll only believe it when we see (and hear) it.

Even if the update won't come out this month, it's almost certain that we'll hear something more specific than "from Q4 onwards" about its release time frame. So if you have one of those pre-Belle Symbian smartphones, don't throw it away just yet. The Symbian Belle update will breathe new life into your device, and who knows… lack of 'star' apps aside, you may even grow to like Symbian once again. One can hope. At least you can like it until you'll be able to purchase one of Nokia's new Windows Phones. That's clearly what the company would like you to do.


If you have some remarks, addenda, requests, or you have found any inaccuracy in this material — inform us, and we'll certainly read your feedback.
If you have found a mistake, select appropriate text and press Ctrl+Enter in order to inform us
---
---
Last News